To declare a minor in English, students must complete at least 15 credits of which at least 9 credits must be at level 3 or above.
For the award of Minor Programme, only the non-major modules (i.e. modules grouped under Business Education, Common Core Curriculum and Free Electives) can be double-counted.
To fulfill the requirements of a Minor Programme, a student must complete all specified modules either by attendance with Pass grade, module exemption or credit transfer. The maximum module exemption or credit transfer for a Minor is limited to 6 credits only.
Students who have completed or are on the verge of completing their minors will be required to make a formal declaration by completing and submitting the Declaration Form (REG-UG Form 20) to the Registry at the last semester of their final years before graduation.
The following table shows the module requirements of Minoring in English.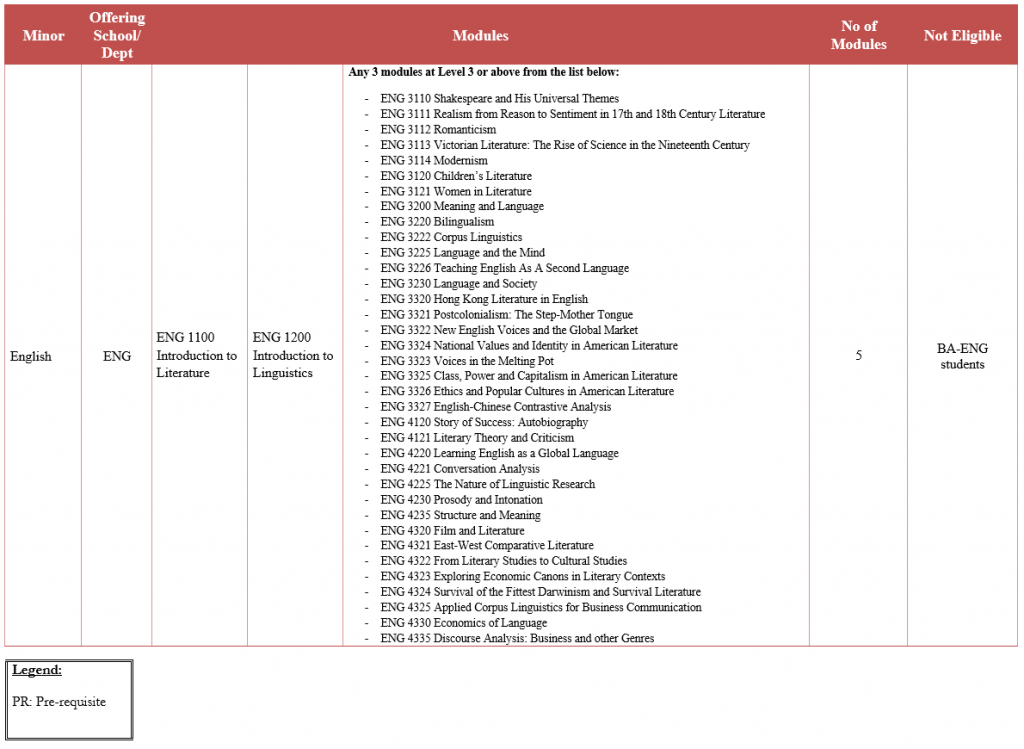 For details, please refer to the announcements or the website of the Registry.
You may also reach the general office at eng@hsu.edu.hk or our academic advisor Dr Maggie Ma at maggiema@hsu.edu.hk.