Exchange
The University offers exchange opportunities from universities in the USA, France, Finland, Korea, Mainland China and many more to increase students' exposure to diverse cultures, and cultivate their identity as global citizens.
Click on the map below to visit the relevant page on our Student Affairs Office website where you can find out more about our partner institutions.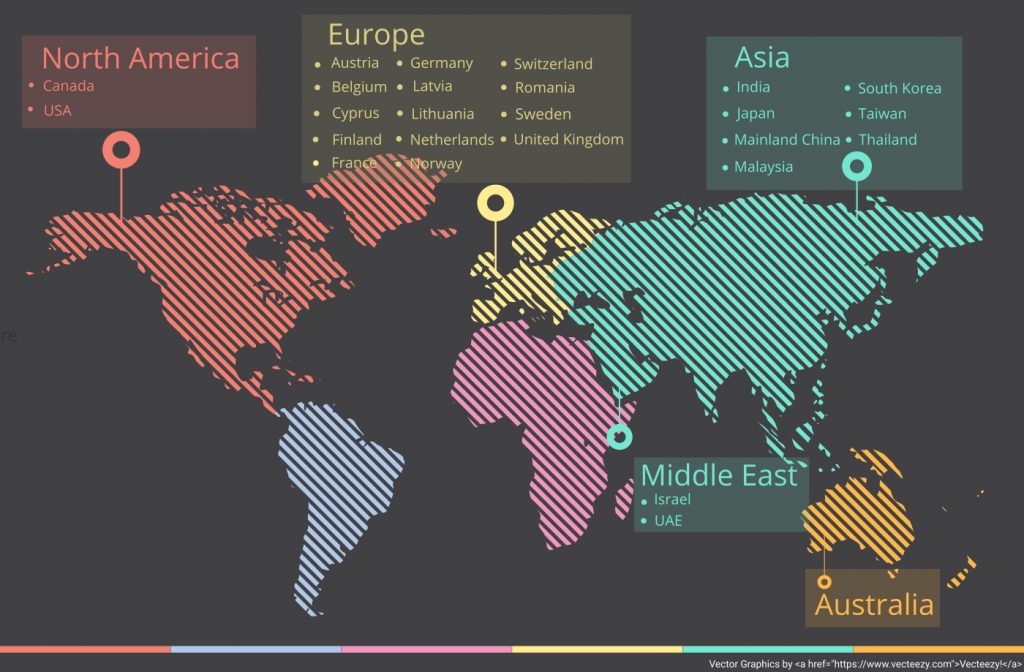 Students in the Department of English have visited various university partners in Canada, Finland, France, Taiwan and the United States through the University-wide exchange programme. The Department of English has formed an exchange partnership with the National Taipei University of Technology. The goal of the partnership is to encourage research collaboration and further enhance the students' academic horizons.
Undergraduate Conferences
The Department of English holds the Undergraduate Conference on Language, Linguistics and Literature to showcase the independent research work by our students. Presentations are given by students who have completed their final-year capstone projects. The programmes for previous conferences can be found below:



Student Organisation
(The following is provided by the Student's Association of English)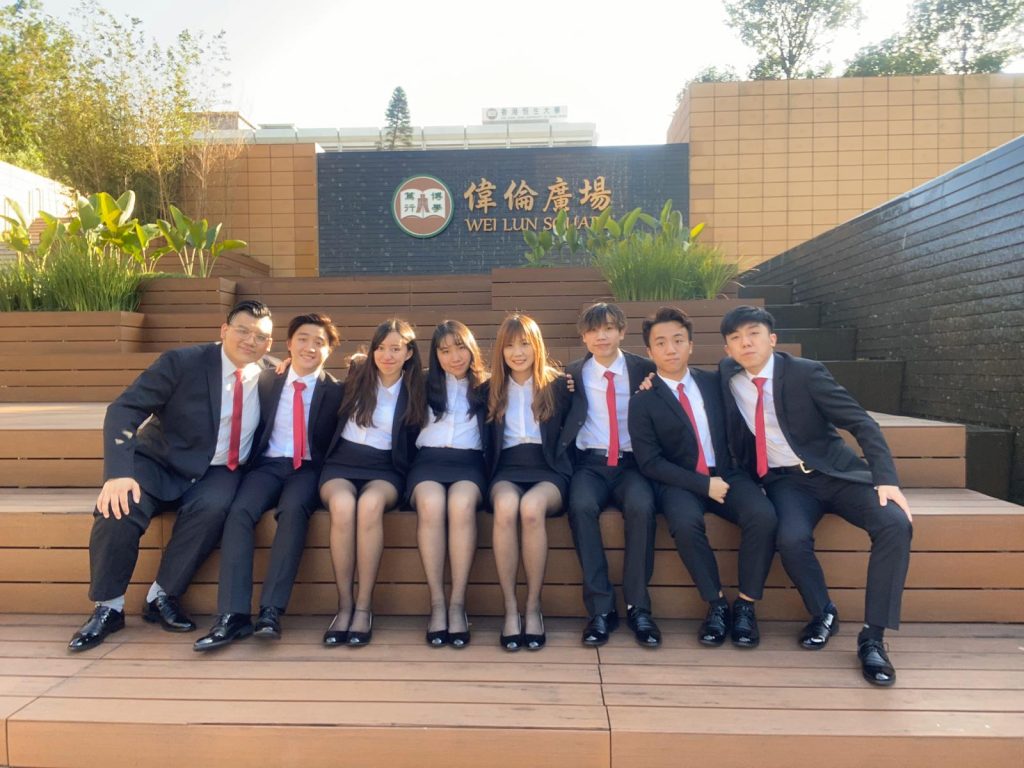 Have you ever thought about what it is like to be part of the Student's Association of English (SAE)? Do you think we just sit around reading Pride and Prejudice or binging watch Star Wars all afternoon? Well, not necessarily. 
As part of the SAE, it is our duty to act as a bridge between our students and our department. When students first arrive at our school, the English department hardly feels like home. Therefore, from time to time, we will organize activities that bring people together, such as the Christmas Party, where students and professors can interact. We hope that through these activities, students get to know more about our department, and hopefully, foster an environment for our students to bloom.
It is also our duty and privilege to provide a fruitful school life to our fellow students. Students often over-stress themselves during their studies to maintain a high GPA. We as the SAE hold activities that are not only fun, but also educational, so that our students have a chance to take a break from their studies and immerse themselves into an amazing school life. One of which would be a movie appreciation, where students get to sit back and relax, while enjoying a movie handpicked by our professors. Allowing students to be educated while relaxing and having fun.
To be part of the SAE, not only do you have to be responsible and active, you also have to be able to work under pressure and accept change. Moreover, the ability to work well with your teammates and knowing the team's respective strengths and weaknesses. Thus, allowing you to fully utilize your skills, and a chance to fully understand your teammates. If you're interested in serving your fellow students, and making lifelong friends, SAE would be the best place for you! 
If you have any questions (or you just want someone to talk to), feel free to message us on Instagram @hsuhksae_euphoria. We'll be here waiting for you~ Hope to see you soon!
Here's a list of this year's SAE cabinet:
President: Sarah Chuk
Internal Vice-President: Karen So
External Vice-President: Chris Szeto
General Secretary: Jason Lo
Internal Affair Secretary: Jade Herndon
External Affair Secretary: Aaron Wong
Academic Director: Christ Wong