HSUHK English Peer Mentorship Programme
HSUHK Undergraduate Journal
HSUHK Toastmasters Club
HSUHK English Peer Mentorship Programme
The English Peer Mentorship Programme aims to provide peer-to-peer mentoring experiences for first-year undergraduate students – individually and as a group, to help them achieve their full potential at the university.  Recognizing the importance of supporting students as they transit into university, the programme empowers both the mentors and mentees to establish relationships, hone their English language skills, and develop cultural literacy through a wide range of language and cultural activities.  It also seeks to cultivate the peer learning culture in which students take charge of their own learning and share learning responsibilities in order to develop mutual trust and foster self-esteem.
In AY 2019-20, the mentorship programme attracted over 40 first-year students from different academic programmes to receive regular English language training. 19 senior year students were selected by the Department of English to serve as English Mentors to plan cultural activities and provide regular English tutorial services for the participants. A vlog competition was organized in April to encourage the mentees to showcase their learning outcomes of the programme.
The mentorship program will continue in AY 2020-21. For more details, please contact Dr Heidi Wong at heidiwong@hsu.edu.hk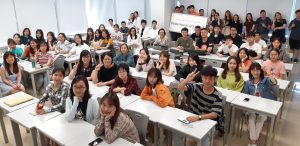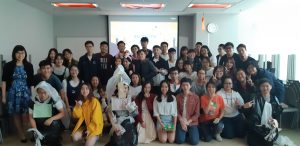 HSUHK Undergraduate Journal
In the academic year 2019/2020, the Department of English obtained a Teaching Development Grant entitled: Voices Unheard: A Collection of Undergraduate Academic Works – An incentive to enhance students' academic writing and establish research mindsets.
This project aims to recognize the hard work and ingenuity of our students for exercising their critical thinking faculties in giving their voices in academia. With the steadily increasing quality of teaching and learning in HSUHK, it has been observed that students are capable of producing exceptional research writings in their respective fields. That said, while their written works are recognized for the effort (in the form of an assignment), their ideas were seldom brought to public attention (in the form of publication).
Submissions are welcome starting from early second semester in 2021. Students of all years of study and majors are invited to submit a work of academic research (primary or secondary) for an opportunity to be included in the final publication: HSUHK Undergraduate Journal. Selected students will undergo a simulated peer review and editorial process to ensure the quality of their works. Under the rigorous editing requirement, students will become more responsible academic writers. Their publication in the Journal will also strengthen their academic prowess, which will prove valuable in their job hunting and the pursuit of further studies. It is hoped that the project can cultivate a sense of global citizenship and academic atmosphere among students in HSUHK.
We are now accepting submissions. Please click here for the submission guidelines.
HSUHK Toastmasters Club
Funded by the HSUHK Teaching Development Grants, the HSUHK Toastmaster Club was established in the Academic Year 2018/19. In full gear since January 2019, HSUHK Toastmasters Club has provided a supportive and positive environment where members have the opportunity to develop their communication and public speaking skills. Guest workshops and group meetings where students could learn to deliver prepared and impromptu speeches and to peer-review each other are held on a regular basis.
HSUHK Toastmaster Club members have also been participating in joint-university meetings and speech contests. Competing against other Toastmasters from HKU, HKU SPACE, PolyU and CityU in February 2019, one of our Toastmasters won Third place in both the International Speech Competition and the Evaluation Speech Competition.

A line-up of collaborative activities, including joint-university meetings, speech contests hosted by the home club and the undertaking of an HKHSU English debate team. For details, please email Dr Holly Chung at hollychung@hsuedu.hk.