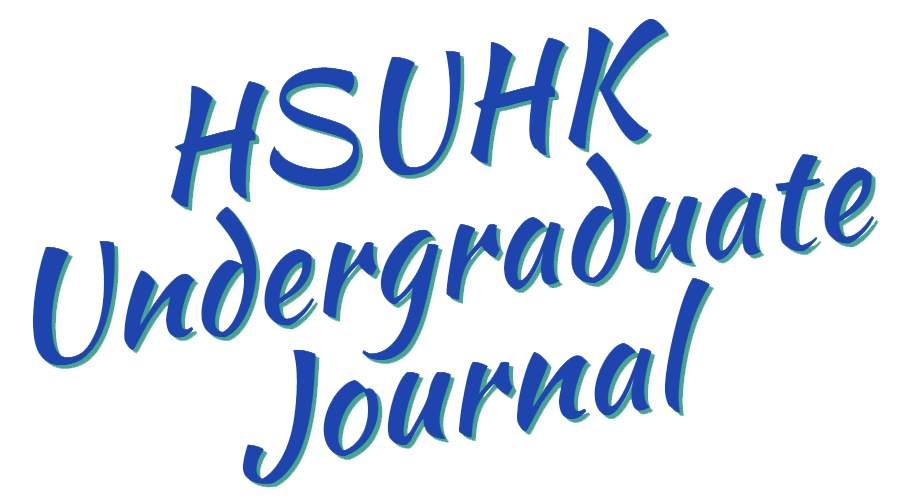 Introduction
This project aims to recognise the hard work and ingenuity of our students for exercising their critical thinking faculties in giving their voices in academia. With the steadily increasing quality of teaching and learning in HSUHK, it has been observed that students are capable of producing exceptional research writings in their respective fields. That said, while their written works are recognized for the effort (in the form of an assignment), their ideas were seldom brought to public attention (in the form of publication).
Submissions are now welcome. Students of all years of study and majors are invited to submit a work of academic research (primary or secondary) for an opportunity to be included in the final publication: HSUHK Undergraduate Journal. Selected students will undergo a review and editorial process to ensure the quality of their works. Under the rigorous editing requirement, students will become more responsible academic writers. Their publication in the Journal will also strengthen their academic prowess, which will prove valuable in their job hunting and the pursuit of further studies. It is hoped that the project can cultivate an academic atmosphere among students in HSUHK.
For more details, please contact the managing editors of the Journal, at ugjournal@hsu.edu.hk.
Why should I submit my work?
If your work is accepted, you will:
have a chance to have it published (impressive résumé!);
have a chance to have it stored in the HSU library database;
gain valuable experience with the publication process;
improve your work through rigorous review;
receive a copy of your work (or an excerpt of your work) in print;
receive a certificate of contribution;
earn up to 2 iGPS units (or equivalent); and
earn gift vouchers of $300 – $500 upon publication
Our team of reviewers and editors are dedicated to providing you with a simulated process of rigorous academic review where you will receive feedback to make necessary revisions and enhance your audience awareness by learning how to write in a more reader-friendly manner.
Submission
How do I submit my work?
For submission of papers, please click HERE to fill out the Microsoft Form.
Note: Submissions must be sent in a .doc or .docx format and must not be a protected file format. Any work that does not follow the above format will not be considered.
When should I submit my work?
All works should be submitted via Microsoft Form on or before Dec 31st, 2023
What kinds of papers does the Journal accept?
Our Journal accepts a wide range of academic papers, as shown in the table below:
Types of paper
Description
Word limit (words)
Research article
– with a primary research focus
– e.g. capstone project, term papers
3000 – 6000
Review article
– with a secondary research focus
– e.g. secondary research reports (e.g. ENG2010), academic essays, term papers
1000 – 2000
Artistic review
– an academic review of artistic production
– e.g. film, play, and musical performance
800 – 1000
Submission Guidelines
Submission: Please use this link to upload your work after reviewing the submission guidelines.
Word limit: Submissions must not exceed the word limit of your respective paper type as stated in the above table.
File format: Submissions must be sent in a .doc or .docx format and must not be a protected file format.
Formatting: Please follow the APA 7th edition style guide in your submissions. We recommend using owl.purdue.edu for citation formatting.
Originality: All work must be original to the author and must not have been published in any citable form. All uses of generative artificial intelligence technologies should be cited properly.
Cover page: Please include a cover page with information about the submission and the author(s). Please refer to this sample paper for the format of a cover page.
Authors: You should include your full name, student ID and programme on the cover page. Avoid including your name anywhere else in the paper (for the purpose of a blind review).
Plagiarism and libel: Any work containing plagiarized, defamatory, or libellous content will be formally rejected from publication.
Copyrights: Submitted material must not infringe existing copyrights or the rights of a third party.
Other Suggestions
Review process: You have to be prepared to respond promptly to emails from managing editors regarding additional documents or declarations to submit. If selected, you are also expected to respond promptly to emails from your review editors and make necessary revisions based on their comments.
Proofreading: Proofread your work to make sure that there are no typos, spelling errors, and grammatical inaccuracies. This will ensure a more efficient reviewing process.
Formatting and citations: You may refer to this sample paper for an example of a well-formatted paper.
Review Process
The editorial board will review your submission and recommend a course of action for the work. All submissions are read by a panel of editorial staff and undergo a preliminary screening process; only those that seem likely to meet the standards of the Journal are sent to review editors for detailed comments and further feedback. Based on these comments, you will be required to make revisions to your paper to ensure its quality is up to publication standard.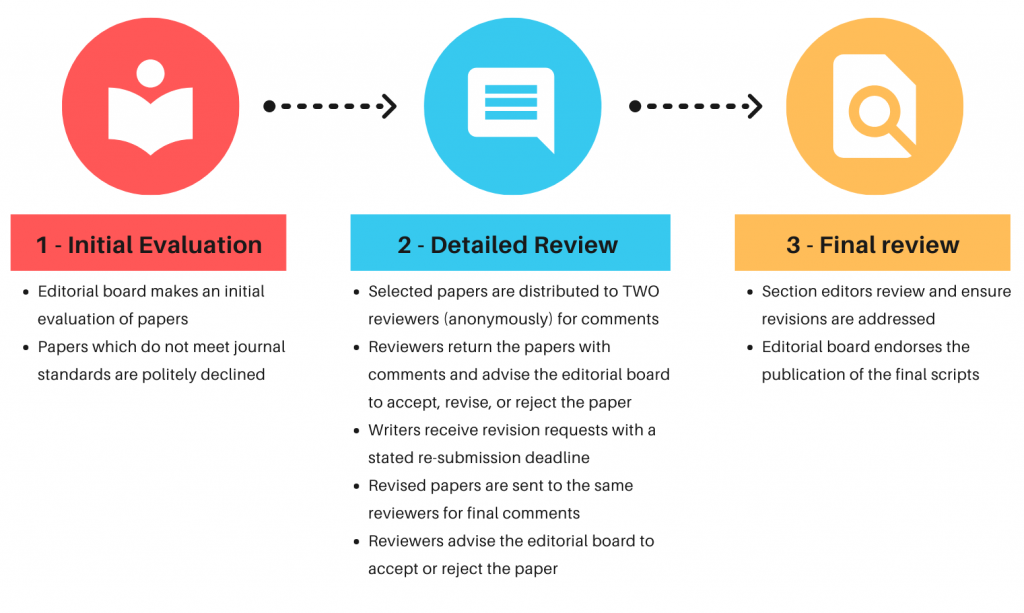 When will I know the results of my submission?
Shortlisted submissions that are qualified to undergo detailed review will receive notification by email in January 2024.
When will the Journal be published?
The Journal is expected to be published by the end of Semester 2, Academic Year 2023/2024.
Editorial Board



Managing Editors
Mr. Rhett Yu (Department of English)
Dr. Amy Kong (Department of English)
 
Editorial Board
Dr. Victor Chan (Department of Social Science)
Dr. Ben Cheng (Department of Economics and Finance)
Dr. James Cheong (Department of Economics and Finance)
Dr. Cheung Pui Sze (Department of Social Science)
Ms. Sophina Chu (Department of English)
Ms. Alina Lin (Department of English)
Dr. Miguel Antonio Nograles Lizada (Department of English)
Dr. Daniel Mo (Department of Supply Chain and Information Management)
Dr. Siu Sai Cheong (School of Translation and Foreign Languages)
Dr. Gary Tang (Department of Social Science)
Dr. Heidi Wong (Department of English)
Ms. Regina Zeng (Department of English)
 
Advisory Board
Dr. Anna Tso (Department of English)
Dr. Paul Fung (Department of English)
Dr. Gavin Bui (Department of English)
Dr. Beatrice Ma (Department of English)