8 August 2016
On Monday 8 August 2016, the Department of English hosted their 14th Departmental Seminar presented by Dr Holly Chung, Dr Rebecca Ong and Dr Heidi Wong. Each presentation lasted thirty minutes with time for a Question & Answer Session.
| | |
| --- | --- |
| Date: | 8 August 2016 (Monday) |
| Time: | 2:00 pm – 4:00 pm  |
| Venue: | M405 |
| | |
| --- | --- |
| Speaker | Topic |
| Dr Holly Chung:  | Institutional Order in Curriculum Design and Change |
| Dr Rebecca Ong:  | An Exploration of the Retention of Faculty in Hong Kong Higher Education |
| Dr Heidi Wong:  | The Dilemma of Matching Learning Styles and Teaching styles in English Language Classrooms |
Dr Holly Chung explored the provision of English courses in a self-financed degree-granting tertiary educational institution within the context of "massification." She sought to examine the underlying principles of the curriculum design and change in the development of the English courses in private higher-education institutions in Hong Kong. Dr Rebecca Ong investigated the retention of high-caliber academic staff in tertiary institutions all over the world. Her focus was to identify factors that affect faculty's intention to quit and investigate the potential factors and strategies used to motivate and thus successfully retain high quality faculty members. Dr Heidi Wong presented the difficulties of understanding the learning style preferences of students and how it correlates with the teaching style of educators. She discussed how many researchers believe that learning styles and teaching styles should be matched in order to enhance students' learning motivation, while some scholars advocate other methods. Thanks to all the lecturers for their presentations!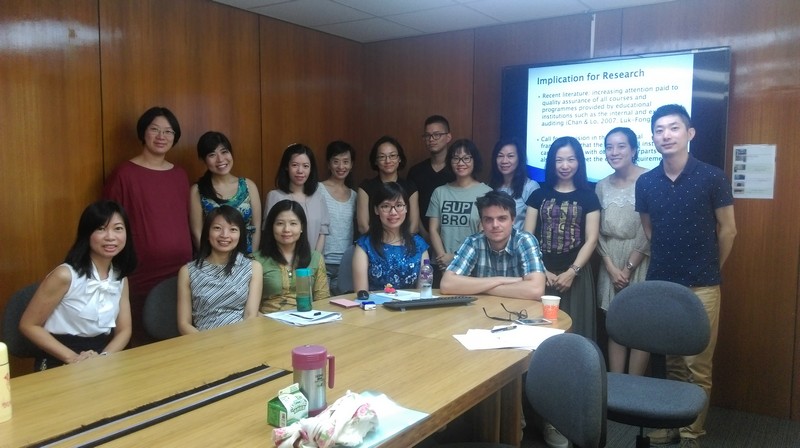 Dr Heidi Wong, Dr Rebecca Ong and Dr Holly Chung and other members of the Department of English after the seminar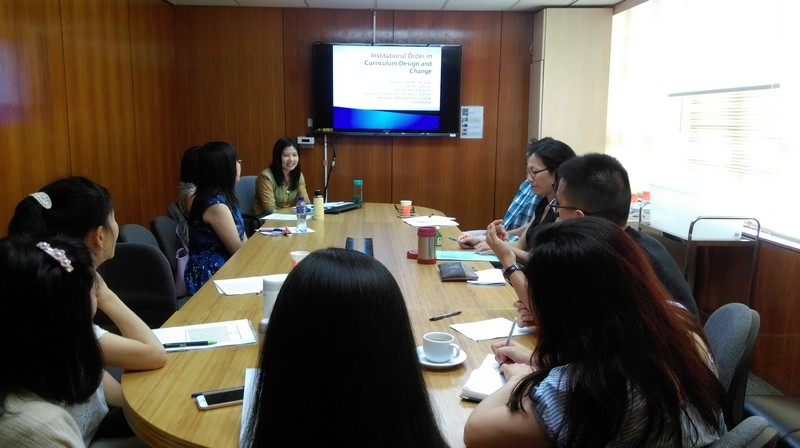 Dr Holly Chung shared her research findings at the 14th English Departmental Seminar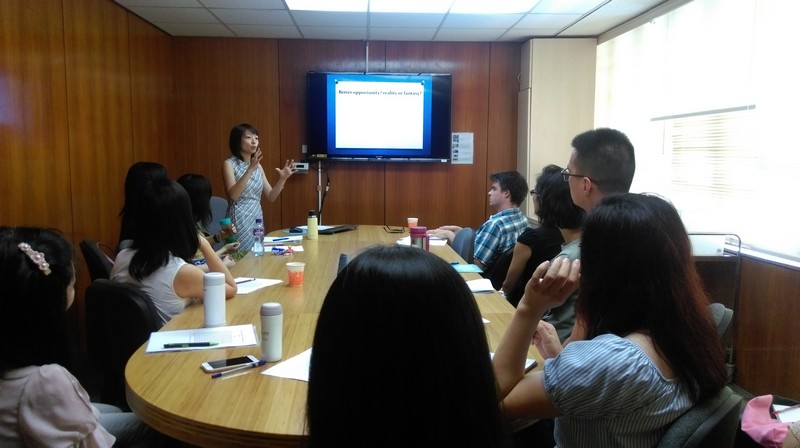 Dr Rebecca Ong offered insight into her research on retention of academic staff at the 14th English Departmental Seminar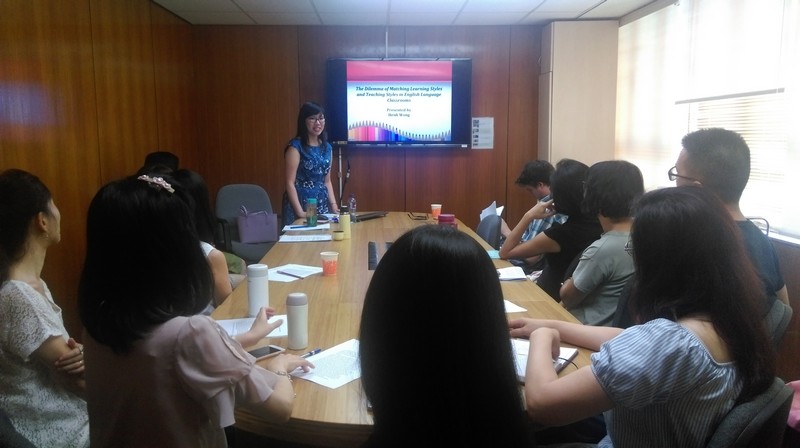 Dr Heidi Wong presented her research topic on learning style preferences of students and the difficulties it can present for educators during the 14th English Departmental Seminar