1 February 2018
The Speech Festival on the theme Sense and Sensibility was successfully held by the Department of English on 1 Feb 2018. Coached by the English Language Teaching teachers, 11 contestants from different disciplines delivered their speeches and competed for the chance to present themselves in TEDxHSMC, which is to be held in May 2018.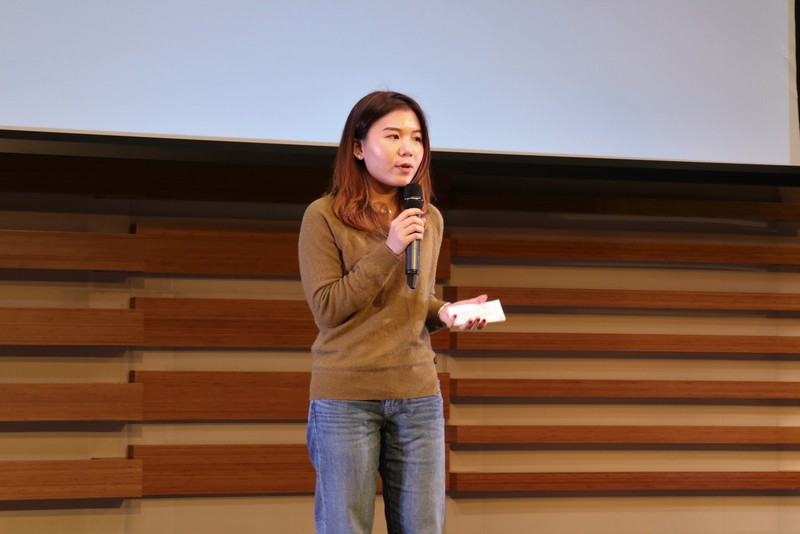 The second runner-up, Lai Chak Yan Louiva, shared her views on giving mercy on the street.
The first runner-up, Chan Chi Hoi Curtis, shared on the balance of sense and sensibility in daily life.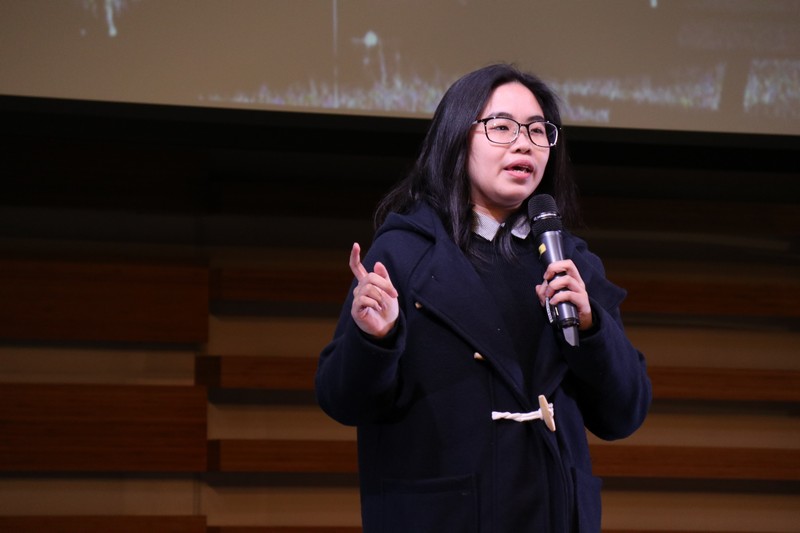 The champion, Lo Kar Li, shared on the dilemma between rationality and free will.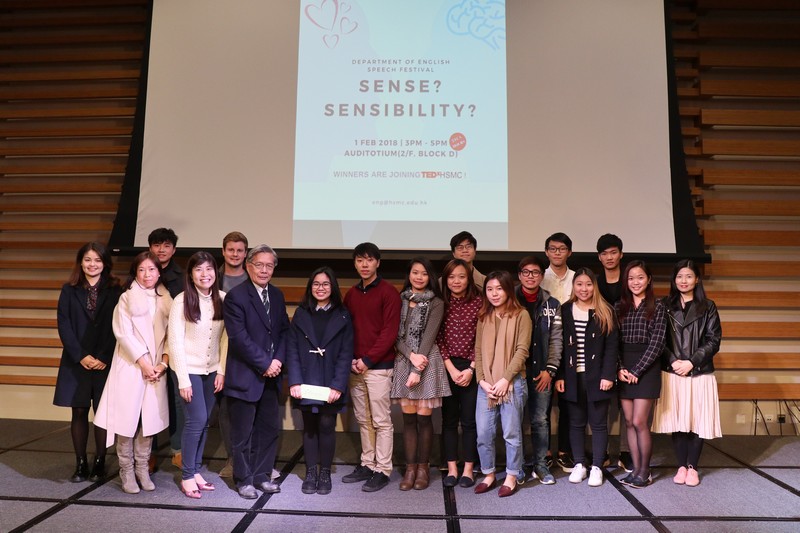 Adjudicators, speech coaches, emcees and contestants at the Speech Festival