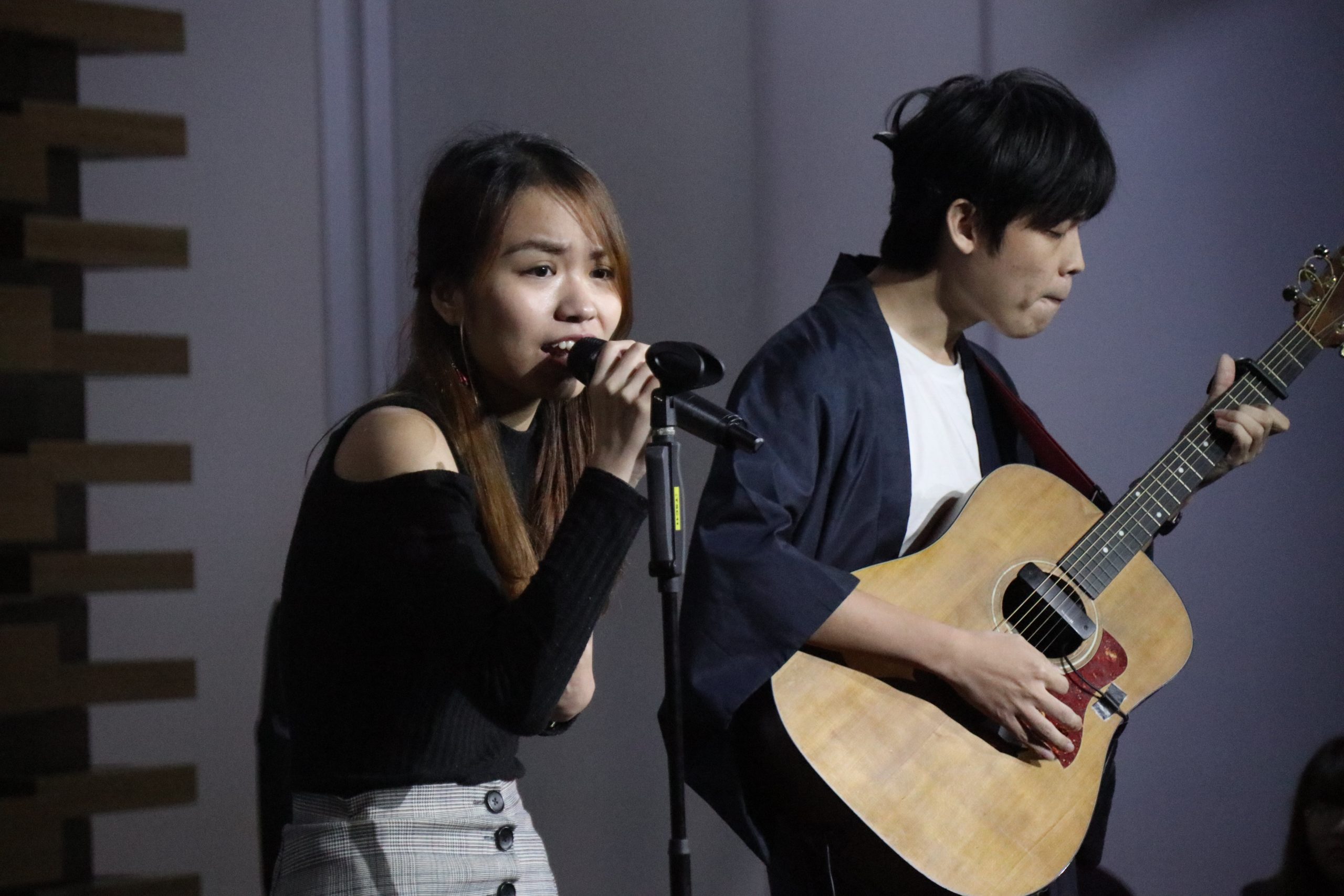 The Department of English would like to extend a huge thank you to everyone who attended the university's first-ever HSU Idol: English Singing Contest on 1 November 2019!  
The contest, held in the Block D auditorium, was an opportunity for staff and students alike to share their passion for music while also honing their English language skills. The event attracted nearly 200 attendees.
From 33 auditions, ten acts were selected to perform on 1 November. A panel of judges rated each performance's musicality, clarity, interpretation, stage presence, and creativity.  Audience members also had the opportunity to vote for their favorite acts. Chung Wai Tung, Tunis (BA-ENG Year 4) won the Champion and Shea Hei Man, Vivian (BBA Year 2) won the Audience Choice Award.   
A special thanks goes to the judges, Professor Kwok-kan Tam, Ms. Renee Chan, and Dr. Connie Wong, as well as to the student emcee, Faraz (BA-ENG Year 2).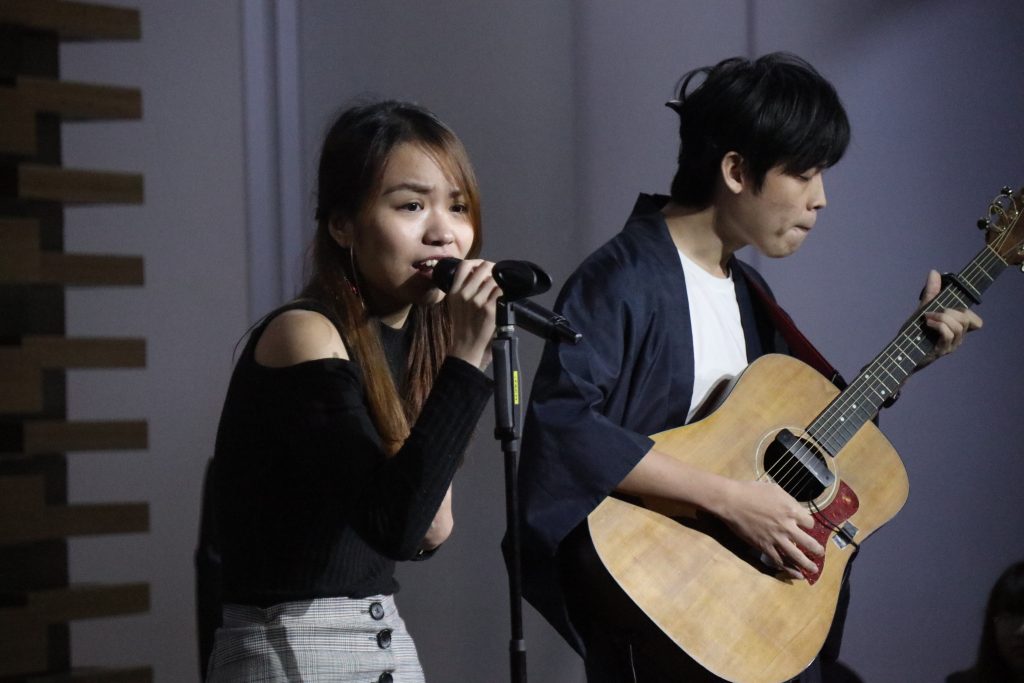 Chung Wai Tung, Tunis (BA-ENG Year 4) won the Champion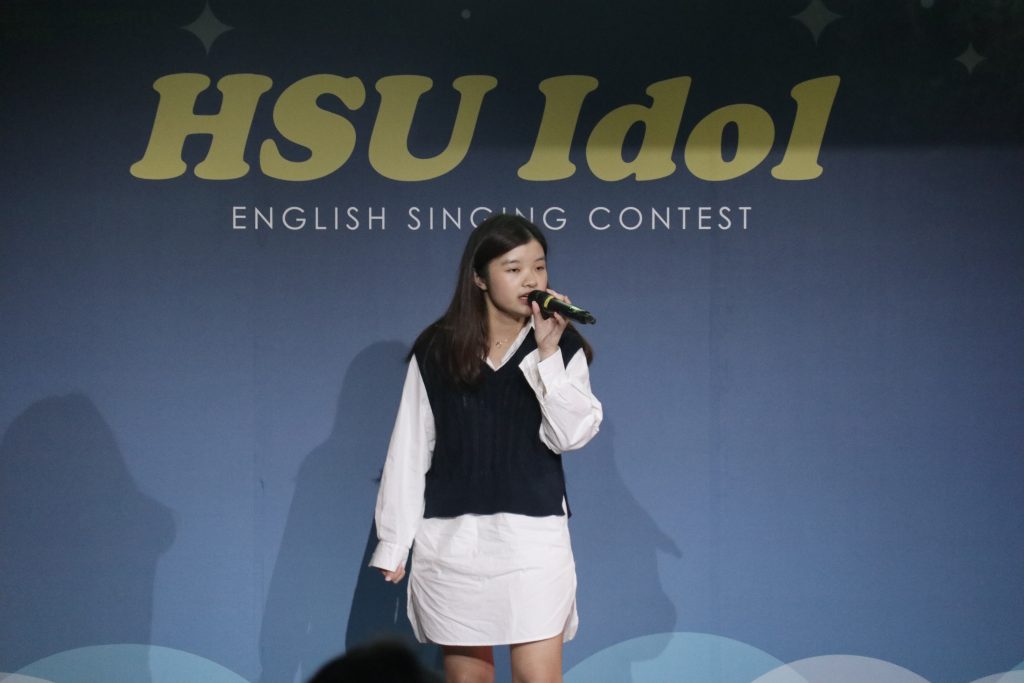 Shea Hei Man, Vivian (BBA Year 2) won the Audience Choice Award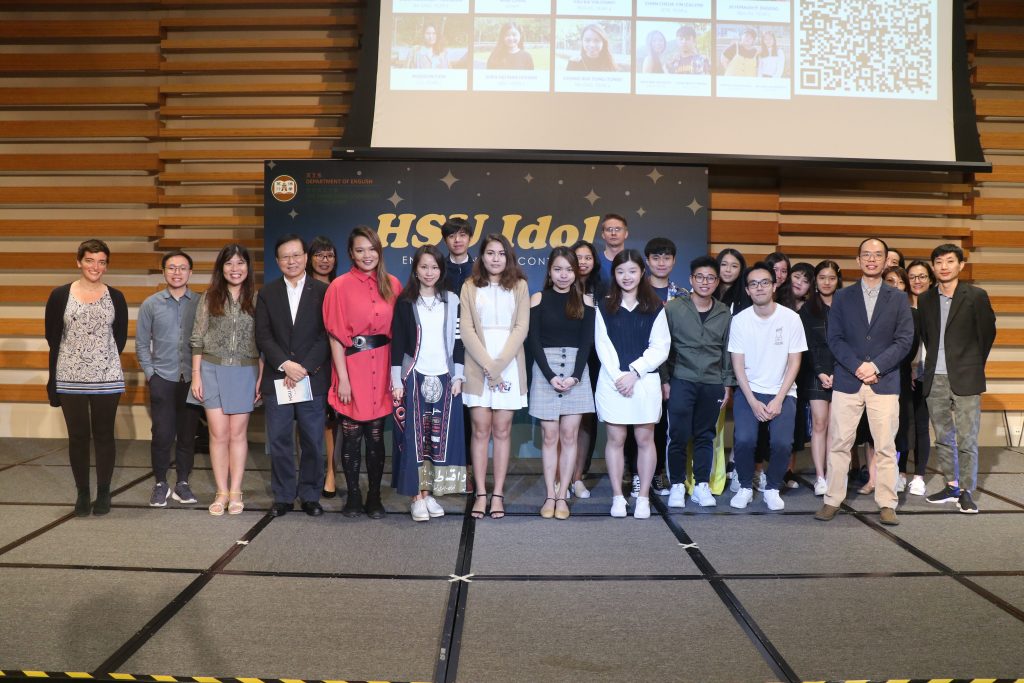 Group photo of contestants, judges and teachers of Department of English