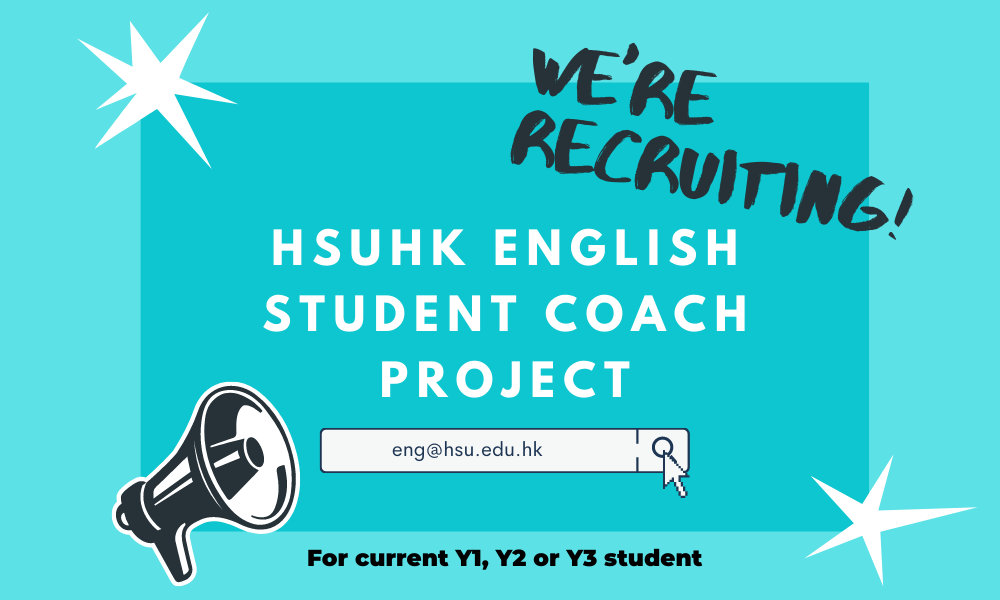 Are you interested in:
· Serving the community by being a student teacher to secondary school students?
· Learning how to prepare teaching materials and interactive learning activities?
· Equipping yourself with teaching and communication skills?
· Enhancing your own English-language competencies?
· Committing yourself to a semester-long or a year-long service-learning engagement?
If your answer is YES, you should definitely join Teach to Learn: HSUHK English Student Coach Project held by the Department of English!
By participating, you will receive:
· Basic English-language teaching training (such as the teaching of reading, writing, listening and speaking skills) during the summer holidays of 2021
· Assistance, supervision and evaluation performed by the English Language Centre (ELC) teachers
· A modest pay (hourly rate)
· A certificate of participation upon satisfactory completion of an assigned semester-long teaching engagement
ALL current Y1, Y2, Y3 students from any major are welcome to join this project!
If you are interested, please fill in this Google form by 5th July, 2021. If you have any questions, feel free to email eng@hsu.edu.hk or call Ms. Joyce Lo at 3963 5411.
We look forward to seeing all of you!