2016年1月15日
From 5 to 15 January 2016 the Tin Ka Ping Arts Ambassadors visited Dabu County in Meizhou, China and Singapore in order to explore the glocalisation of Hakka culture. This first cohort of TKP Arts Ambassadors comprises 15 students from different disciplines who have excelled in the Department of English "Glocality" & Cultural Literacy Project events. Some of them are members of the inaugural English "Glo-Co" Radio Team, some others are winners of the Speech Festival on "Glocal" Culture, and some are the cast of the Drama Evening on "Glocal" Culture.
The students first examined the traditional local Hakka culture in Meizhou China, and then explored how Hakka culture has been assimilated and is currently thriving in Singapore. Aside from visiting key cultural and architectural sights such as Calyx House and Taian Building in Meizhou, the Arts Ambassadors also had cultural exchange with professors and graduate students of Jiaying Hakka Research Institute and with senior secondary students at Dabu Tin Ka Ping Experimental High School. Students not only learnt about Hakka culture, but also used these opportunities to promote the richness of Hong Kong culture. In Singapore, the students visited a tulou replica commissioned by the Hakka Association and enjoyed an afternoon of dialogue with the President of Ying Fo Fui Kun Hakka Association to understand the atmosphere of Chinese culture, particularly Hakka culture, in Singapore.
After the trip, the Tin Ka Ping Arts Ambassadors will write a reflection and participate in sharing sessions as well to promote "glocality" and cultural literacy to fellow HSMC students and the post-secondary community.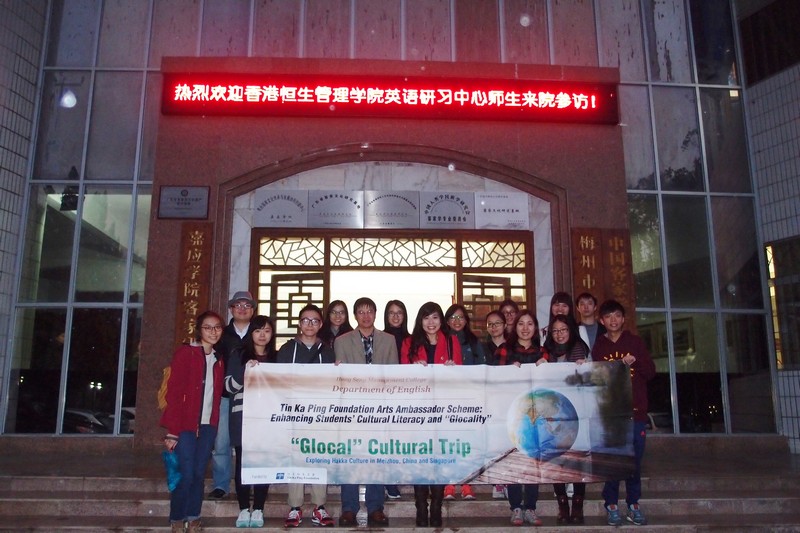 Professor Xiao and graduate students of Jiaying Hakka Research Institute with TKP Arts Ambassadors outside the Jiaying Hakka Research Institute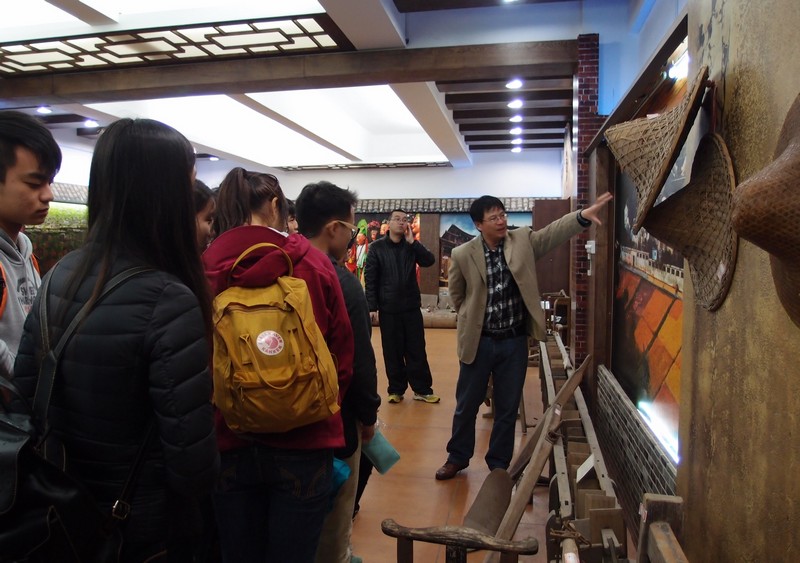 Professor Xiao takes the TKP Arts Ambassadors on a tour around the research complex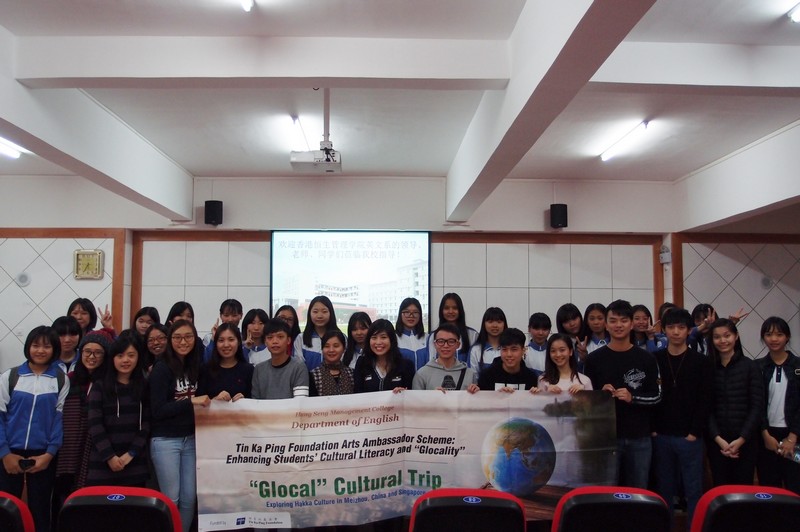 Dabu Tin Ka Ping Experimental High School students with TKP Arts Ambassadors after the cultural exchange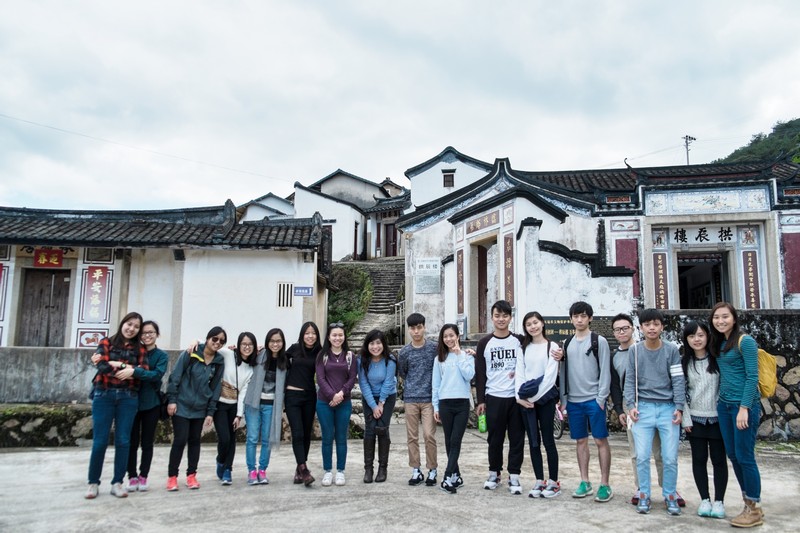 TKP Arts Ambassadors visit Dr Tin Ka Ping's birthplace in Meizhou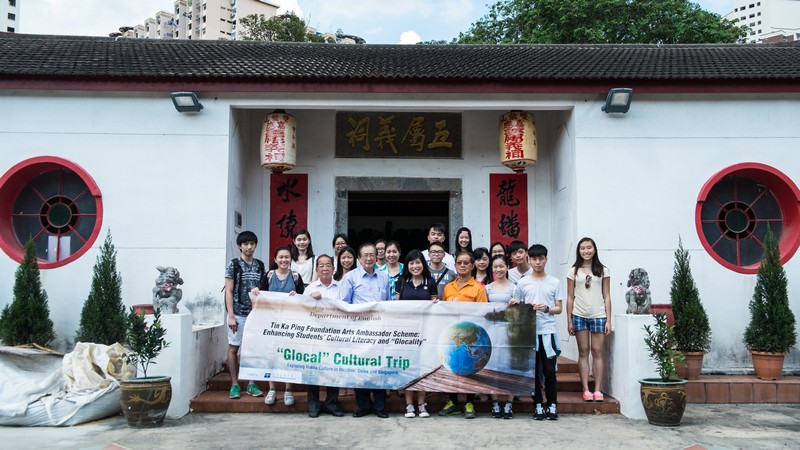 Professor Lai, President of Singapore Ying Fo Fui Kun Hakka Association with TKP Arts Ambassadors at Shuang Long Shan