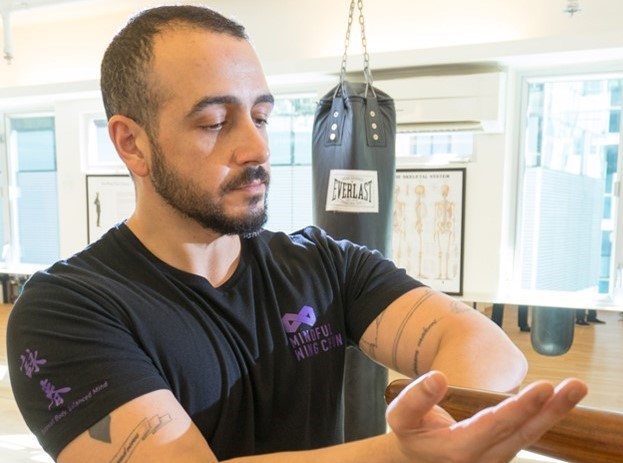 Supported by the Sin Wai Kin Chinese Culture Promotion Scheme, the Department of English is organising a series of workshops on "Root for you": Preservation and Promotion of Chinese Culture.
The first workshop, Far From Being Foreign Wing Chun, was held on 25 January 2019. The Department invited Chris Tannous to be the instructor. Chris was a psychotherapist in Australia. He has devoted himself to practicing and teaching Wing Chun since he moved to Hong Kong. At the workshop, HSUHK students were introduced to the martial arts system, Wing Chun, and learned some self-defense techniques.
The second workshop, the Making of the International Superstar, was held on 22 February 2019. Izumi Soko, who is a Japanese-born artist, actor, host, and Internet celebrity based in Hong Kong, shared his life in Hong Kong and tips on learning a foreign language with HSUHK students.
The third workshop, Your Purpose in Action, was held on 27 February 2019. Julian Gaertner, an award-winning, German-born actor, opened a perspective for HSUHK students to explore their own talents and self. He also shared the lessons that helped him handle a life of passionate service to the arts, entrepreneurship, and Hong Kong.