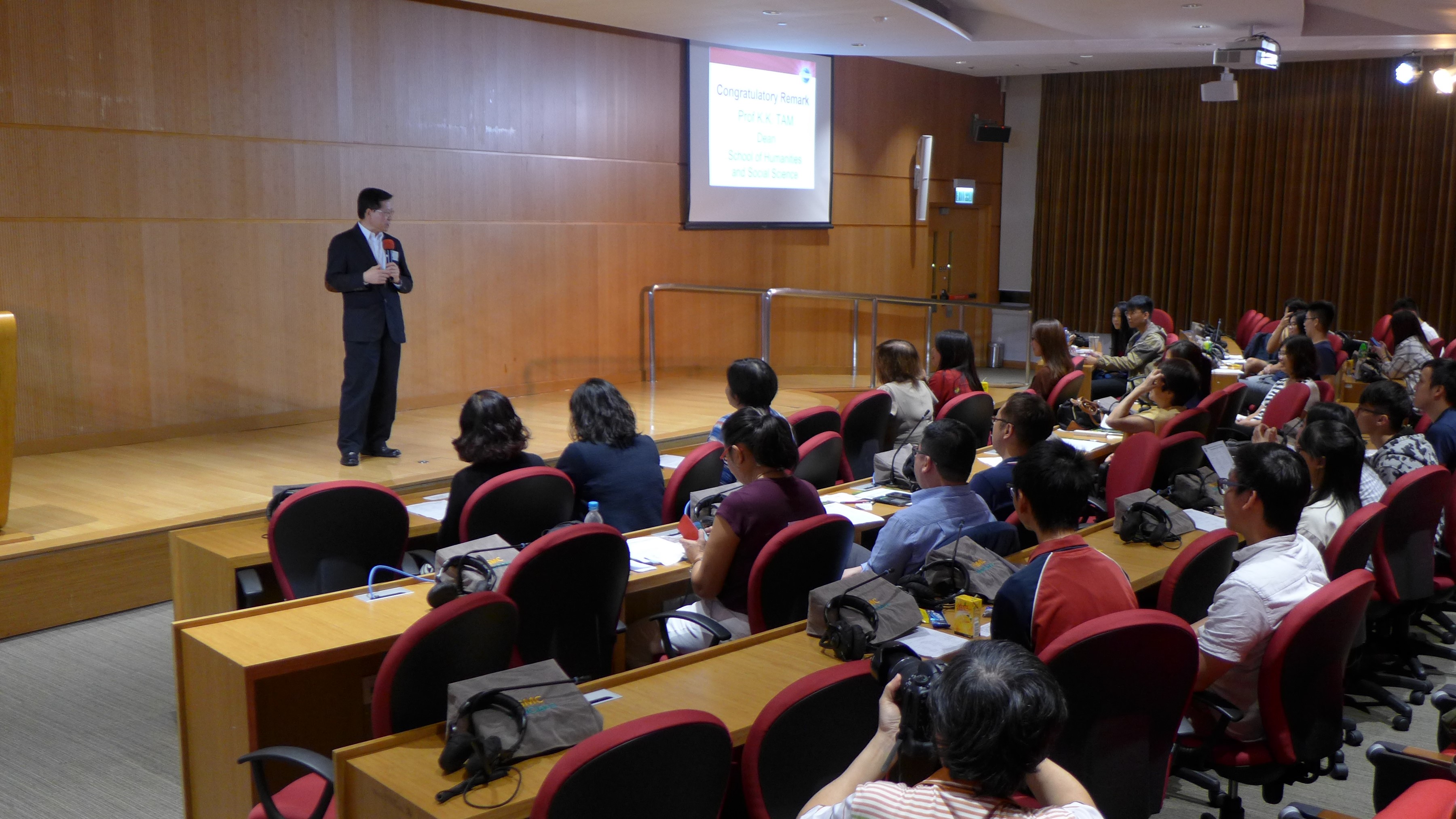 Funded by the HSUHK Teaching Development Grants, the first-ever HSUHK Toastmaster Club celebrated its success with the 7th and final meeting (2018/19), and the Inauguration Ceremony of the club officers on 9 April 2019. Guests of honour attending included Prof Kwok-kan TAM (Dean, School of Humanities and Social Science), Dr Paul FUNG (Acting Head, Department of English), Molly YIP (District 88 Director), Julie LEE (Division K Director), Winnie LOW (District 89 Director), Helen KEUNG (Area K2 Director), and Carly LUI (Area K4 Director). All of the guest speakers and workshop presenters from the previous meetings were also there to witness the official inception of the Club!
In full gear since January 2019, HSUHK Toastmasters Club, organised by Dr Holly CHUNG (Senior Lecturer, Department of English), provides a supportive and positive environment where the 23 chartered members have the opportunity to develop their communication and leadership skills. They are attending regular meetings that include guest workshops, prepared speeches, impromptu speeches and evaluations.
The members have also been participating in joint-university meetings and speech contests. Competing against other Toastmasters from HKU, HKU Space, Poly U and City U in February 2019, the HSUHK Toastmaster (Whitsun) took home two prizes, both being the third places in the International Speech Competition and the Evaluation Speech Competition. What an achievement!
The HSUHK Toastmaster Club is always welcoming new members. The regular meetings will resume in September 2019. A line-up of exciting projects is also ahead, including joint-university meetings and speech contests hosted by the home club. The members can also join any university, corporate and community Toastmaster clubs all over Hong Kong and in the world!
About Toastmasters International
Toastmasters International is a worldwide non-profit educational organization that empowers individuals to become more effective communicators and leaders. Headquartered in Englewood, Colo., the organization's membership exceeds 357,000 in more than 16,600 clubs in 143 countries. Since 1924, Toastmasters International has helped people from diverse backgrounds become more confident speakers, communicators and leaders. For information about local Toastmasters clubs, please visit www.toastmasters.org.
Prof Kwok-kan Tam (Dean, School of Humanities and Social Science) shared some good tips on public speaking.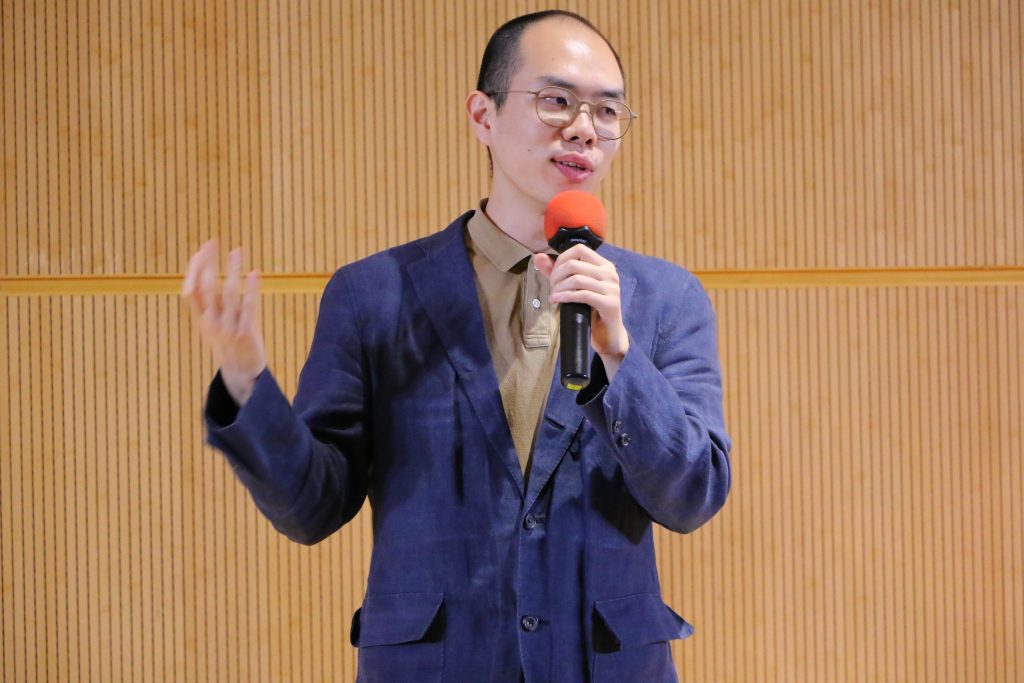 Dr Paul Fung (Acting Head, Department of English) congratulated the HSUHK Toastmaster Club members for their enthusiastic participation.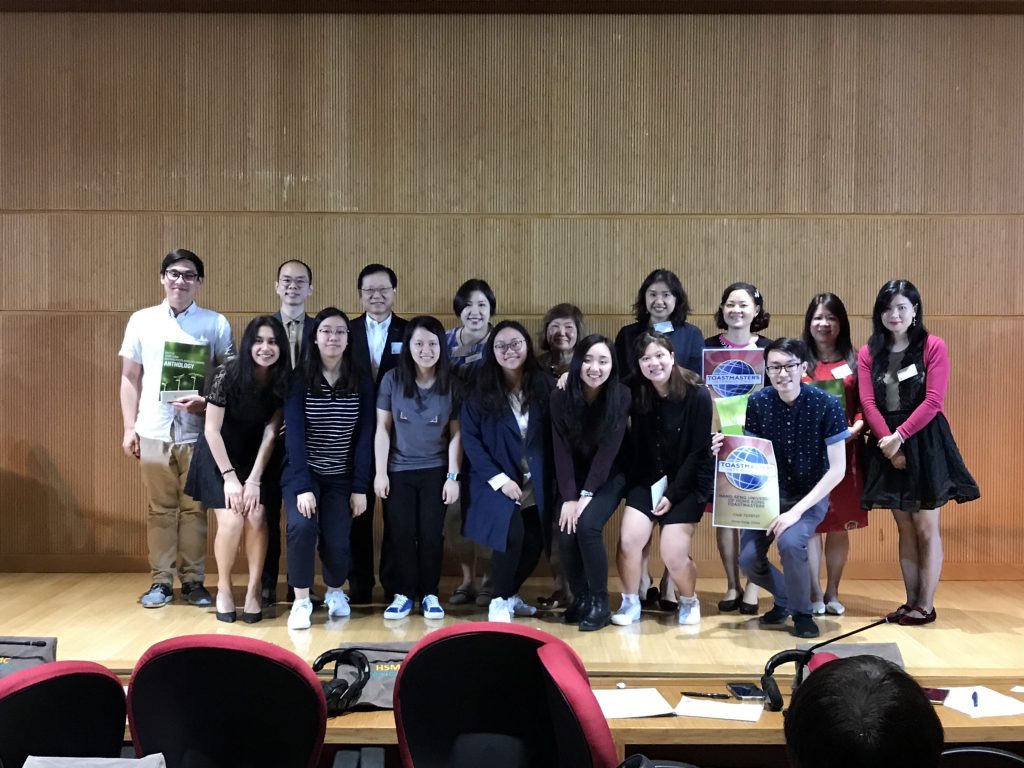 (Back) Francis LAM (President, HKU Space Toastmaster Club), Dr Paul FUNG, Prof KK Tam, Molly YIP, Julie LEE, Helen KEUNG, Carly LUI, Winnie LOW, and Dr Holly CHUNG
(Front) Our very first HSUHK Toastmaster Club Officers: Whitsun, Ingrid, Jennifer, Constance, Jacy, Ivy and Alex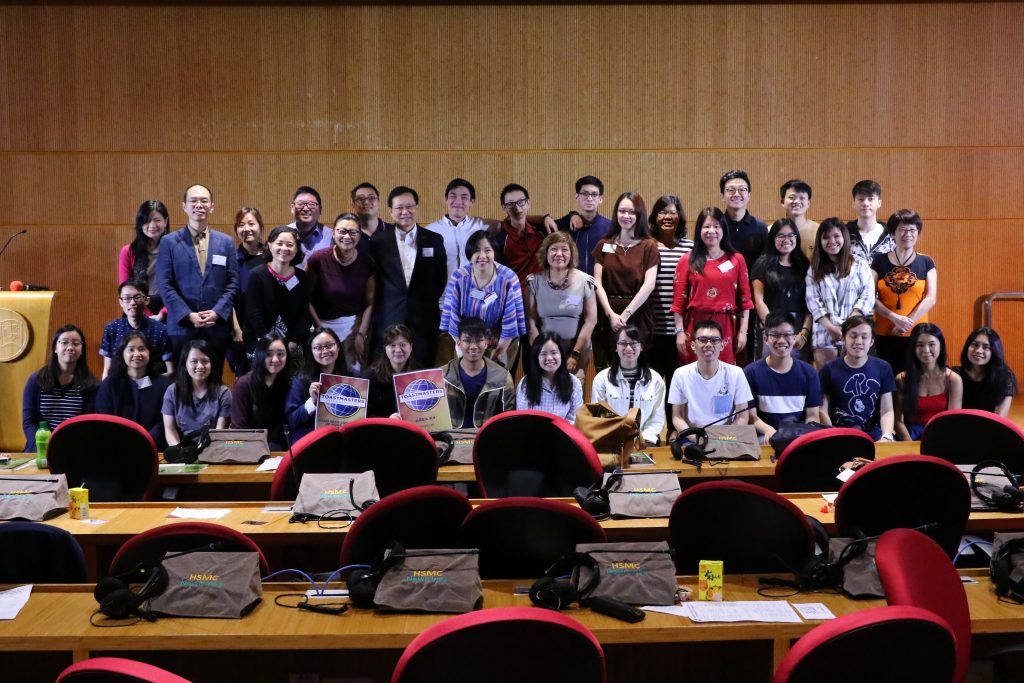 More than making a toast! Our HSUHK Toastmaster founding members are making history with our guests.